To get more update join telegram : Telegram: Contact @secuhex
Description
Free space in the United States : ¥0.00 /half a year
space : 2GB
monthly traffic : 20GB
database : MySQL
script support : PHP5.6~PHP8.0
background control panel : Chinese DirectAdmin
line : telecommunications CN2 GIA
1. Demo
Demo: https://cn2host.wzfou.net
How to get:
Application: https://wzfou.com/product/free-php-kongjian
Registration code: 95p446xg
First, go to the free space application address and click Buy Now.
Then, click to enter the coupon code and fill in the above registration code, which is dedicated to the free space.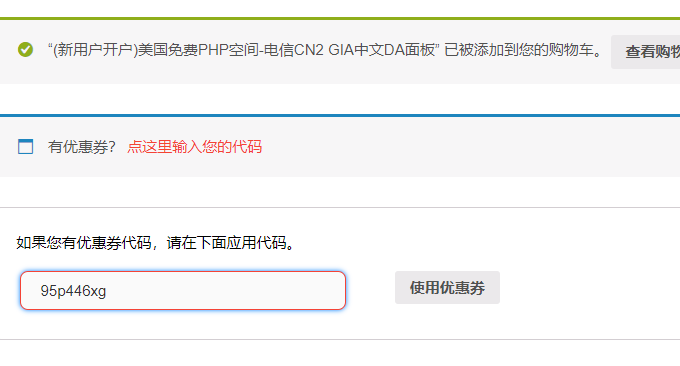 Then you can see that the cost is 0 yuan, click to place an order.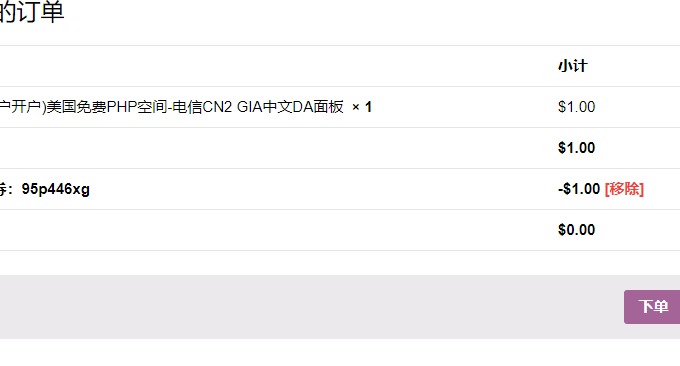 The order is successfully placed, and you can see that the order is completed.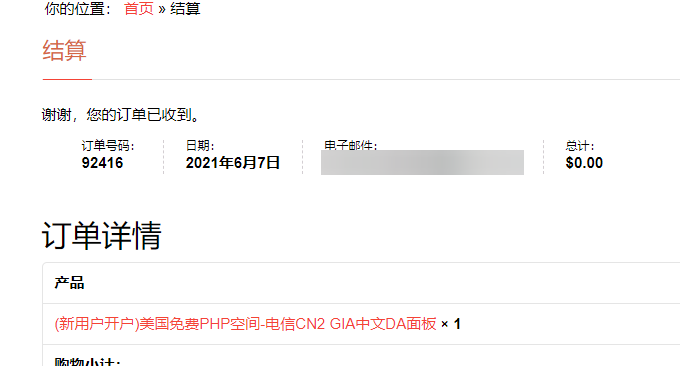 Click "Serial Number" in the upper right corner.
Here you can see the free space you just applied for-the serial number. The serial number is your space management certificate, and there will be an account and password.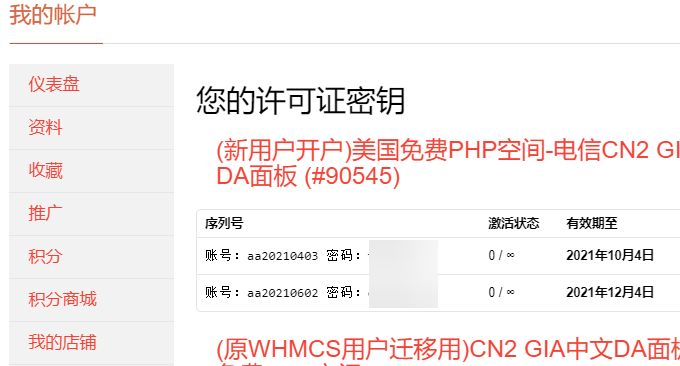 Enter the DA space management background from the upper right corner of "Digging site free space" (this address is a jump address, in order to prevent the background address from changing, it is recommended to enter from here).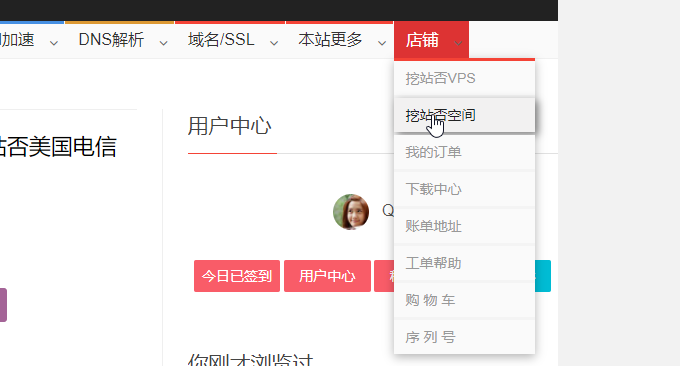 Log in with your account and password. After logging in, it is recommended to change the password first to ensure security.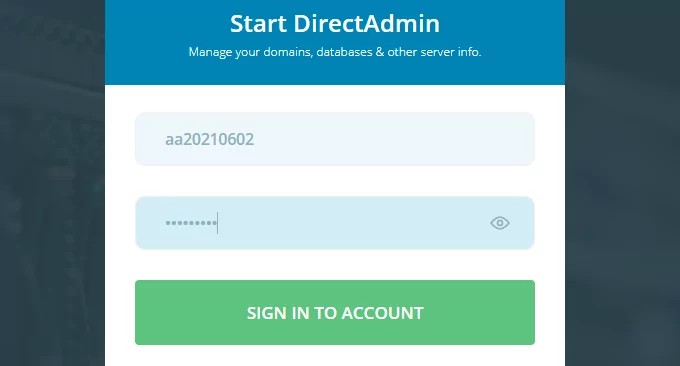 2. Free space usage
This is the Chinese DA panel. It is not complicated to get started. It mainly includes binding domain name, FTP, MysqL, online file management, etc. Note: If your page is in English, please drag the page to the bottom and click to switch languages ​​in the lower right corner. (Click to enlarge)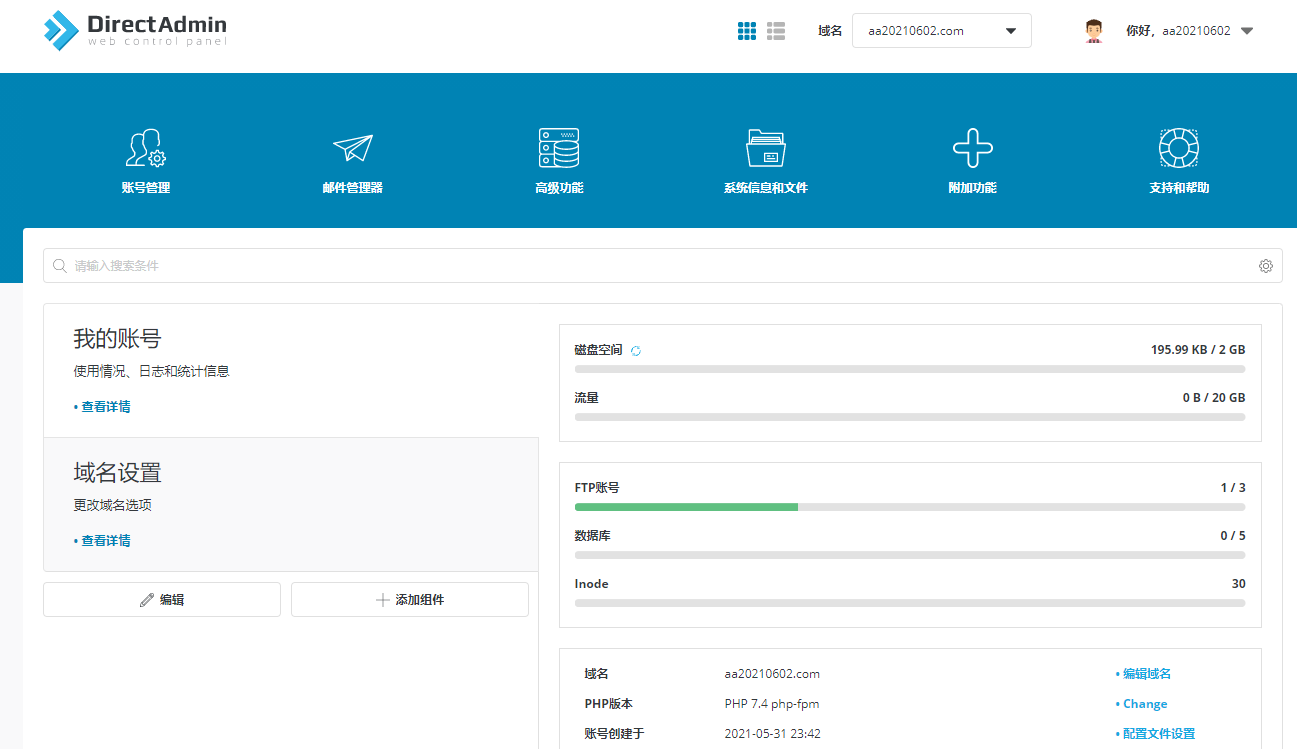 2.1 Bind domain name
By default, a domain name will be bound when the free space is opened. You can just add and bind a new domain name without worrying about it. For friends who don't have a domain name, can you provide a free second-level domain name xx.wzfou.me to use? Please send a work order in the background of the website. However, applying for a free domain name is also simple: Free domain names .tk, .ml, .ga, .cf, .gq apply for registration and DNS resolution .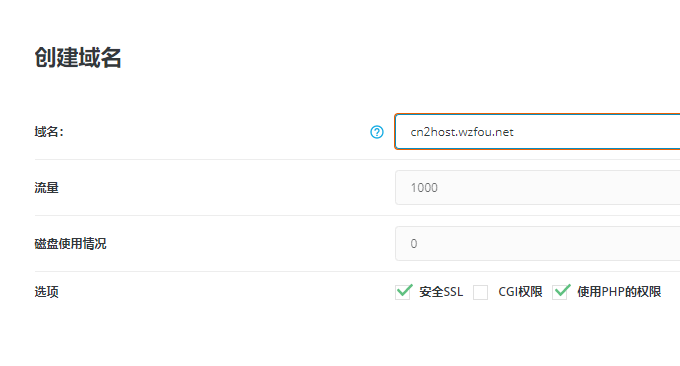 If you check SSL, you need to resolve the DNS of your domain name to the IP of the free space first (the IP address of the server can be seen by clicking the DNS management section of the DA panel). Click Domain Management again to force SSL access to be redirected.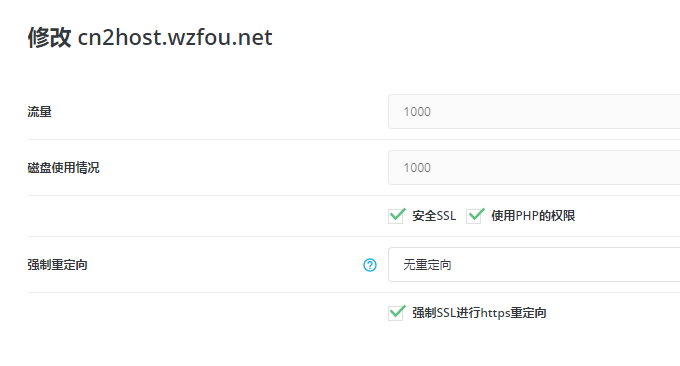 2.2 Free SSL
The DA panel provides free SSL certificates. Friends who want to enable SSL access, click on SSL certificate management, and then select "Free & Automatic Let's Encrypt Certificate", and check your @ and www domain names for issuing SSL certificates, second level Do not include www in the domain name. Before this step, you must first resolve the DNS of your domain name to the server and make sure that the DNS has taken effect.
If the SSL certificate is successfully issued, the server will automatically renew it.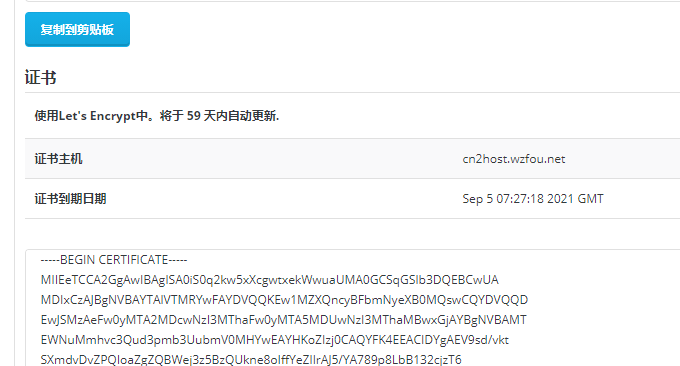 2.3 Switch PHP
Click "Domain Management", then select your website, there will be a "Switch PHP version" function.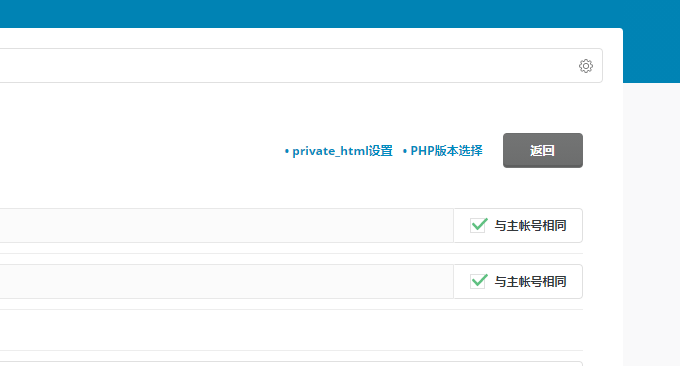 At present, the free PHP space of digging site provides PHP5.6, PHP7.3, PHP7.4 and PHP8.0, which can basically meet the needs of most friends. If you encounter problems with the PHP version, please send work Single consultation. After switching the PHP version, click Save to take effect.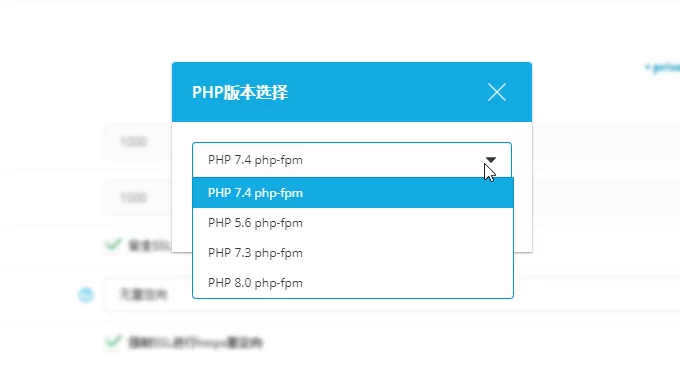 2.4 FTP management
Click FTP management first, here you need to create an FTP account first.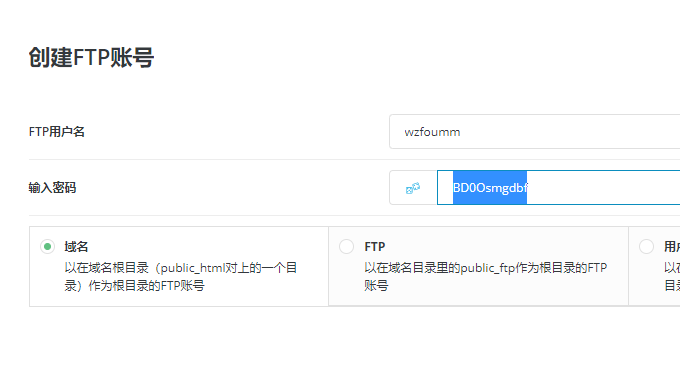 Then, open your FTP software and fill in the FTP address as: ftp.wzfou.net (or directly write the server IP address), the port default is: 21 . And the FTP account and password you just created.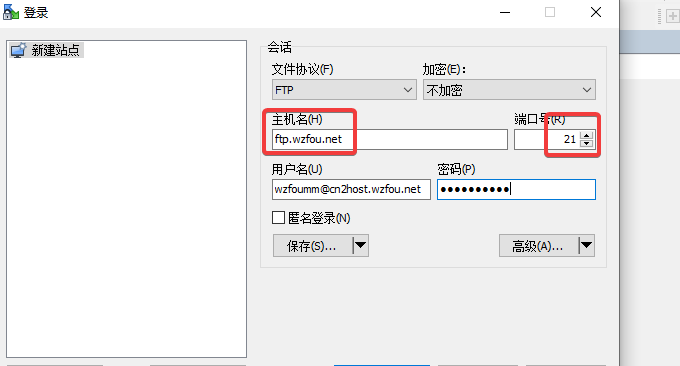 This is the login interface of the FTP software. Please pay attention to the picture below. This is the root directory of the website. You need to upload files to this directory.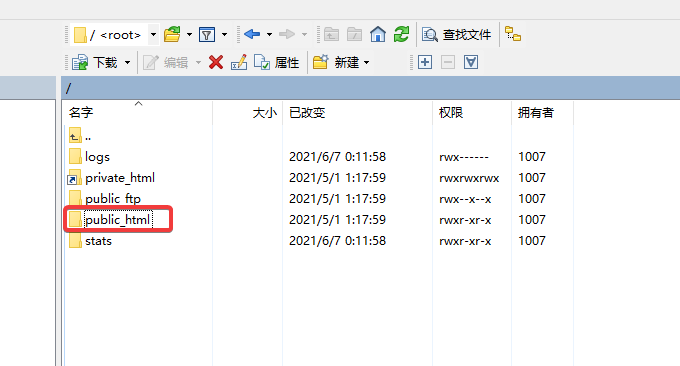 For local telecommunications networks, the upload and download speeds are basically maintained above 500KB/s using FTP to test the speed.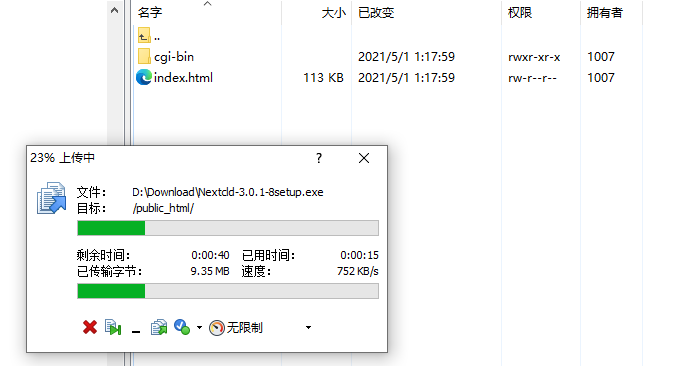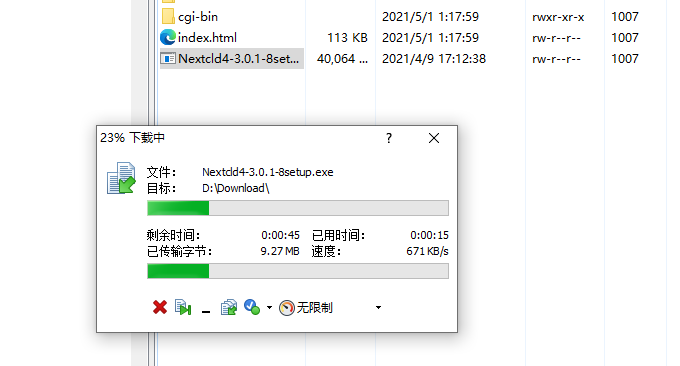 2.5 Online file management
Online file management can save you the trouble of using FTP software. If you have more than one domain name, you can click to view it in the online file manager.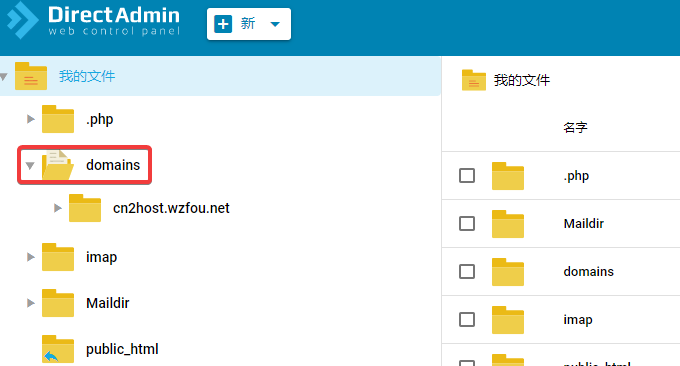 After entering the domain name folder, pay attention to the root directory of the website, as shown below: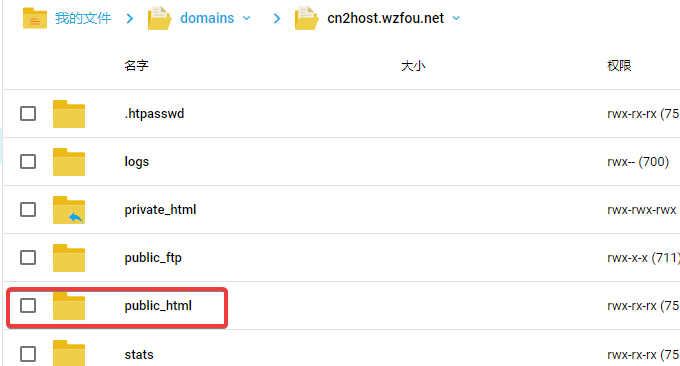 Online file management can copy, delete, move, decompress, modify permissions, etc.
This is the upload file.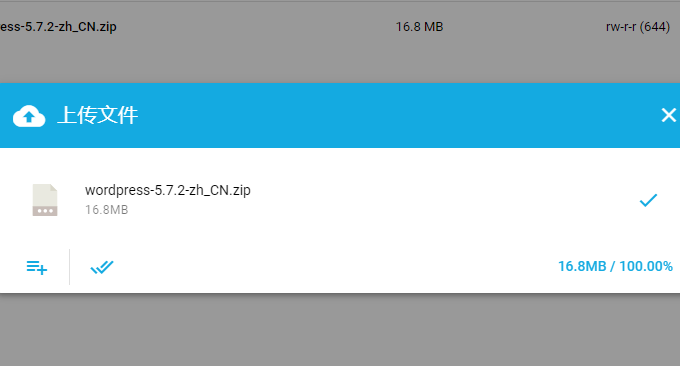 2.6 MysqL database
Click the "MysqL" database to create a new database.
After the creation is complete, click "PHPMyAdmin" for online management.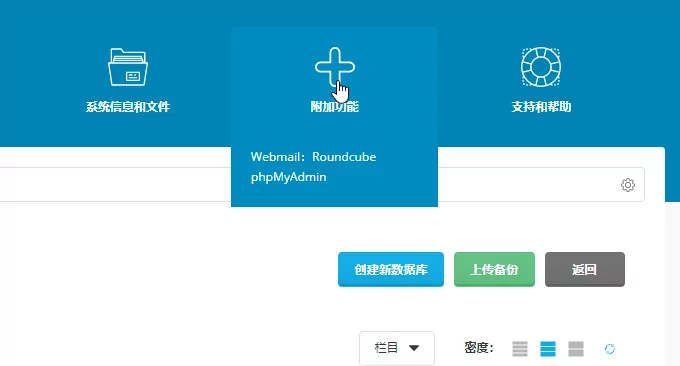 This is PHPMyAdmin database management, you can import and export databases and other operations.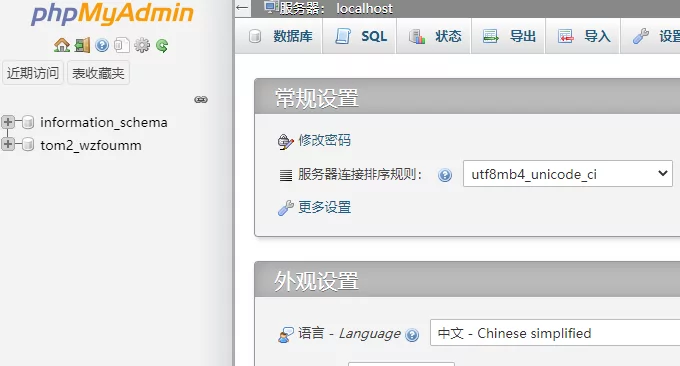 3. Free space issues
3.1 Backup
Here, I will talk about the backup separately, the purpose is to remind novice friends to put the backup first in the use of free space . The backup provided by the DA panel is very good.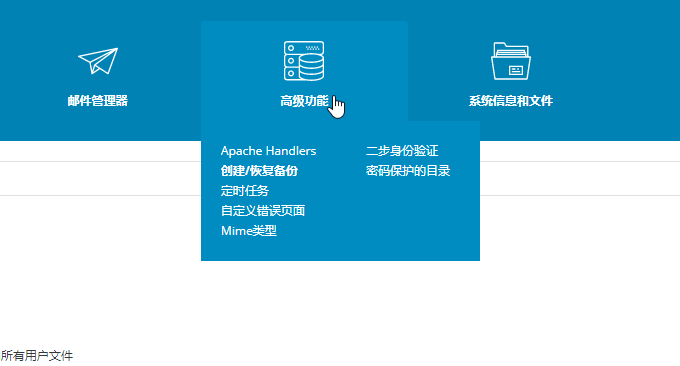 If you encounter problems with your space, you can also click Restore.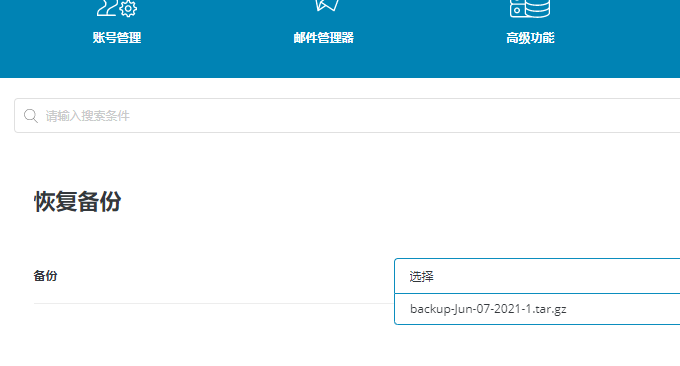 But here is a special reminder that you must download your backup files locally and put them in a network disk or mobile hard disk. The backup file created by DA panel can be viewed and downloaded via FTP or online file manager.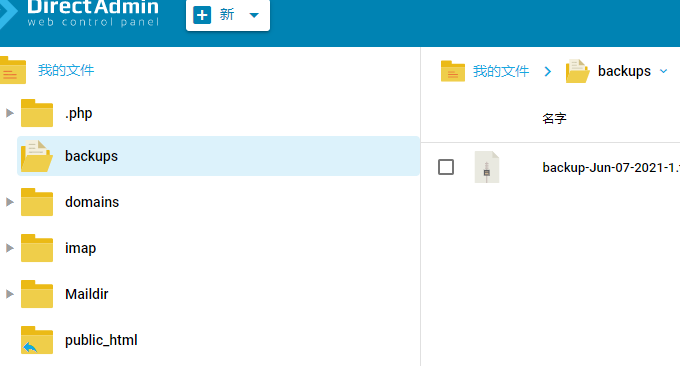 3.2 Renewal
In order to ensure that limited resources are not wasted, the default validity period of the opened free space is half a year. If you want to continue using it after half a year, you can directly submit a renewal work order, stating your order number, serial number, and renewal time. Successfully renewed.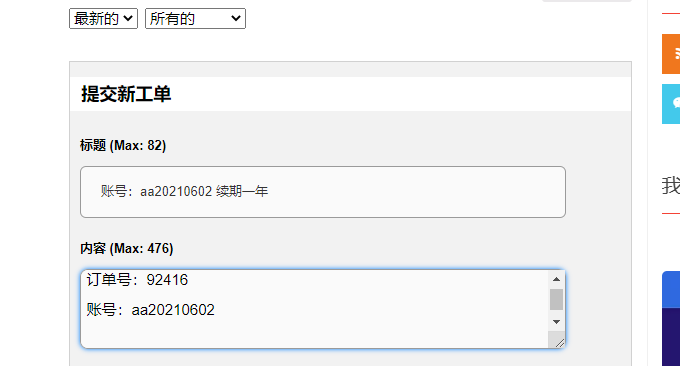 Note:
At present, the free space is 2GB capacity and 20GB monthly traffic. You can bind 4 domain names and 3 FTP in total, which is enough to meet everyone's needs for building a website.
The free space is only for students or novice friends to experience and build a website. Please do not build movies, video games, music, software downloads, emails, etc. that violate China and the United States and other laws and regulations, especially articles and pictures related to political affairs are prohibited. information. Once the server is blocked or the IP is Q, it is the majority of users and friends who will be harmed. Therefore, whether the free space can be operated for a long time requires everyone to jointly create a healthy environment.