To get more update join telegram : Telegram: Contact @secuhex
--------------------------------------------------------------------------------------------------------------------------
Abelssoft PC Fresh 2021
Abelssoft PC Fresh is a multifunctional program that was designed to help you tune and optimize the operating system. This software is able to speed up the operating system, disable unnecessary functions, and adjust some aspects of the system interface for maximum PC performance.
Key Features:
System optimization tips
Speed ​​up the load and operate the system
Optimized operating system interface
Edit startup items
RAM optimization
Disable unnecessary services
One-click optimization
View computer information
Supported OS: Windows 10/8/8.1/7/Vista, Windows XP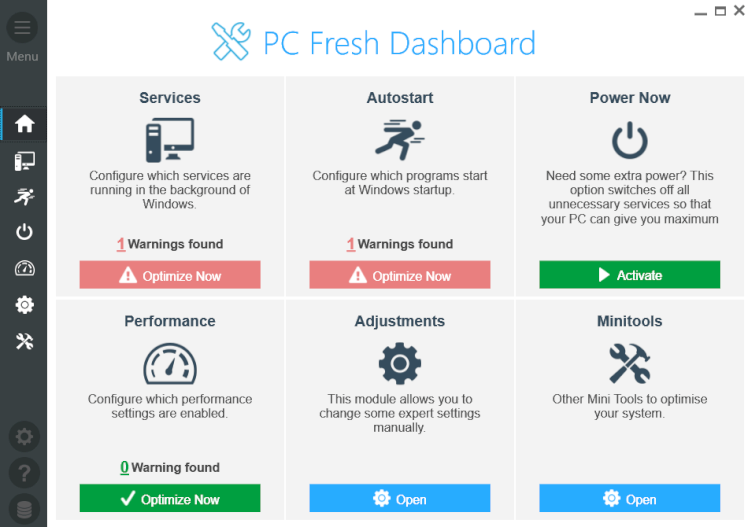 How to get Abelssoft PC Fresh 2021 license key for free?
Step 1 → Download the giveaway installer for Abelssoft PC Fresh 2021 –> click here
Step 2 → Start the installation, you need to unlock PC Fresh before using the software. Please enter your name and email address in the "Free Registration" window, read and confirm the terms and conditions and the data protection guidelines and then click on "Get free unlock e-mail now"
Step 3 → Done!. Enjoy
Terms
Can be used for a lifetime
There are no software updates available
There is no free technical support
HIT THE LIKE BUTTON
Post was made by @Darth_Vader on

2021-08-09T14:47:00Z
DISCLAIMER : No Copyright Infringement Intended, All Rights Reserved to the Actual Owner.
This content has been shared under Educational And Non-Profit Purposes Only.
For Copyright Content Removal Please Contact the Original Poster (OP)
Secuhex have no control over the shared content and nature of the external sites.