To get more update join telegram : Telegram: Contact @secuhex
Hasleo WinToHDD Professional

WinToHDD Professional is an application that helps users install a new or parallel installation of a new operating system without DVD or USB, what you need is just one .iso file. Typically, to install an operating system, you will use DVDs installer or download the installer from the internet and install via USB, but with the help of WinToHDD, all your work will simplify.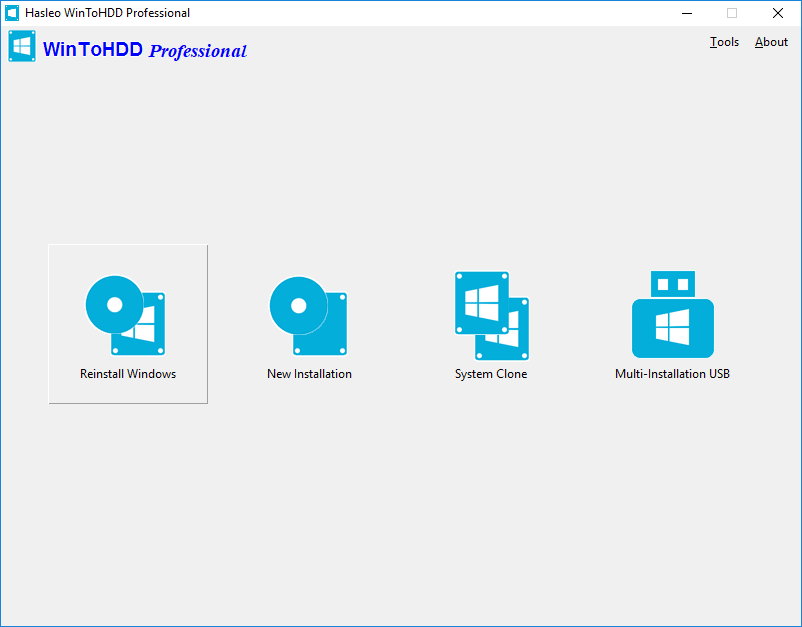 Main Features:
Reinstall Windows : This allows you to reinstall Windows 10/8/7/Vista/2016/2012/2008 directly from an ISO, WIM, ESD, SWM, VHD, VHDX file without using a CD/DVD or USB drive.
Install Windows : you can easily install Windows 10/8/7/Vista/2016/2012/2008 onto disks other than the one where your Microsoft Windows operating system is installed
System Clone : allows you to clone existing Windows OS installation (Windows 10/8/7/Vista/2016/2012/2008) from the old disk to a new disk
Multi-Installation USB : you can create a Windows installation USB flash drive to install any version of Windows from the same USB drive on both BIOS and UEFI computers.
Supported OS: Windows 10/8/7/Vista
How to get WinToHDD Professional for Free?
Step 1 → Download Hasleo WinToHDD Professional v5.2 —> click here
Step 2 → Install the software on your computer. Register it with the license key. Use the license key below:
License code:
MMKXQPPD-8TH5278R-MHZF24A9-76R3VTZ7-3GL4NAXK-5JNX6V6K
Step 3 → Enjoy the full features!
Terms and Conditions
This is the lifetime license for Hasleo WinToHDD Professional Version 5.2
Non-commercial use only
No free upgrade
No free tech support and
Activate the license before this offer has ended in 3 Days!
HIT THE LIKE BUTTON DUDE
Post was made by @Darth_Vader on

2021-07-25T08:03:00Z
DISCLAIMER : No Copyright Infringement Intended, All Rights Reserved to the Actual Owner.
This content has been shared under Educational And Non-Profit Purposes Only.
For Copyright Content Removal Please Contact the Original Poster (OP)
Secuhex have no control over the shared content and nature of the external sites.