To get more update join telegram : Telegram: Contact @secuhex
--------------------------------------------------------------------------------------------------------------------------


Vovsoft Domain Checker
Vovsoft Subtitle Translator is a subtitle translator software with a user-friendly and customizable interface. It allows you to translate SRT and VTT subtitle files. Vovsoft Subtitle Translator supports you to translate more than 50 languages in the world.
Key Features:
Translate SRT and VTT files
Add captions to video clips in any language
Uses IBM Cloud to translate subtitles
Can translate up to 1,000,000 characters per month
Identify more than 50 languages
Supports batch mode to translate multiple texts
Supported OS: Windows 7, 8/8.1, and 10 (32-bit and 64-bit)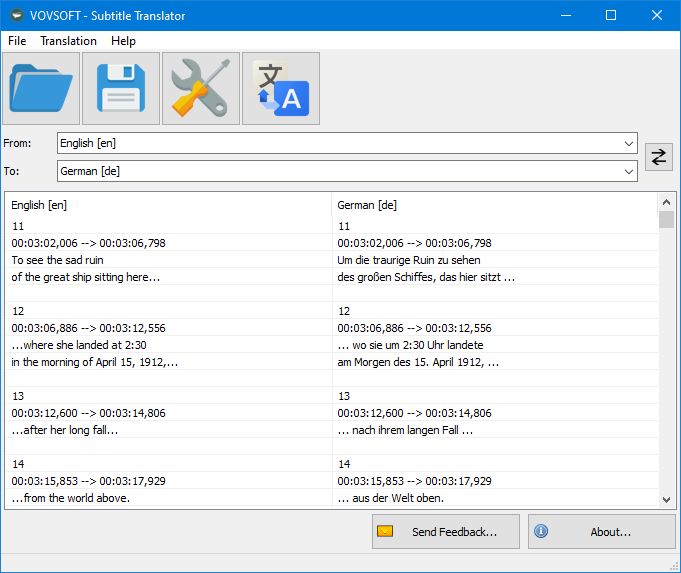 How to get the Vovsoft Subtitle Translator license key for free?
Step 1 → Download the installer for Vovsoft Subtitle Translator v1.3 –> Installer Portable
Step 2 → Install the software on your computer.
Step 3 → To activate Vovsoft Subtitle Translator with full features, please copy and paste the below license key in the clipboard
License Key : 7ZXWY-JCZ1A-KZGPX
Step 4 → Enjoy it for a lifetime free!
Terms & Conditions
This is a lifetime license for Vovsoft Subtitle Translator v1.3
Non-commercial usage
No free update and tech support
Register it before August 31, 2021
HIT THE LIKE BUTTON
Post was made by @Darth_Vader on

2021-08-16T14:20:00Z
DISCLAIMER : No Copyright Infringement Intended, All Rights Reserved to the Actual Owner.
This content has been shared under Educational And Non-Profit Purposes Only.
For Copyright Content Removal Please Contact the Original Poster (OP)
Secuhex have no control over the shared content and nature of the external sites.